Find your unique way to function to the fullest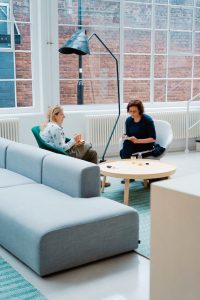 Individual coaching is a dedicated space and time.
Through the Co-Active coaching approach, you will engage in a thought-provoking process that will accompany you in a self-reflection journey. Mind, body, and spirit are all within ourselves and when one of the elements is imbalanced, the whole person might be impacted.
Defining your values: what really matters to you, defining your objectives, and decide how to achieve them are a few of the things Coaching can help you with. I engage, challenge, and offer creative approaches to let you build this transformative space.
As a Professional Certified Coach, I comply with the code of conduct and ethics established by ICF, The International Coaching Federation.