Find your unique way to function to the fullest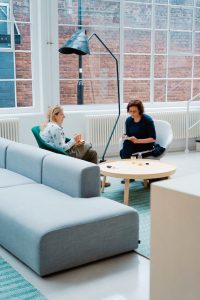 Individual coaching is a dedicated space and time.
Through the Co-Active coaching approach, you will engage in a thought-provoking process that will accompany you in a self-reflection journey. Mind, body, and spirit are all within ourselves and when one of the elements is imbalanced, the whole person might be impacted.
Defining your values: what really matters to you, defining your objectives, and decide how to achieve them are a few of the things Coaching can help you with. I engage, challenge, and offer creative approaches to let you build this transformative space.
As a Professional Certified Coach, I comply with the code of conduct and ethics established by ICF, The International Coaching Federation. Melissa M.
Sara is a wise person who has an uplifting view of people and of life. She helped me verbalise and think through the issues that were affecting me. Things that sounded stupid in my head were validated and brought into the real world enabling me to examine and then dismiss them. Sara gave me the encouragement to make changes in my life with a lightness of touch. Klaudia S.
Have you ever felt stuck in your life? Would you need to meet a listener with whom you are safe to verbalize your problems. Somebody who doesn't drop ready-made solutions but gives you guidance to find your own way? Somebody who helps you reach your inner wisdom? Than meet Sara.
December 2023
M
T
W
T
F
S
S
1
2
3
4
5
6
7
8
9
10
11
12
13
14
15
16
17
18
19
20
21
22
23
24
25
26
27
28
29
30
31