A "multipotentialite"
I am a Certified Professional CoActive Life coach, and I help people around the world find their path and thrive.
I work with expats, families in transition, accompanying spouses and Third Culture Kids through life and career transitions.
I can coach in Italian, French, English, and Spanish.
I design Cross-Cultural training, tailored to your needs for both corporate and private individuals who want to learn how to navigate cultural differences in daily life, school environment, and work.
I write for blogs and e-magazines about cultural integration, expatriation, and families in transition.
I facilitate workshops in different environments and diverse subjects such as: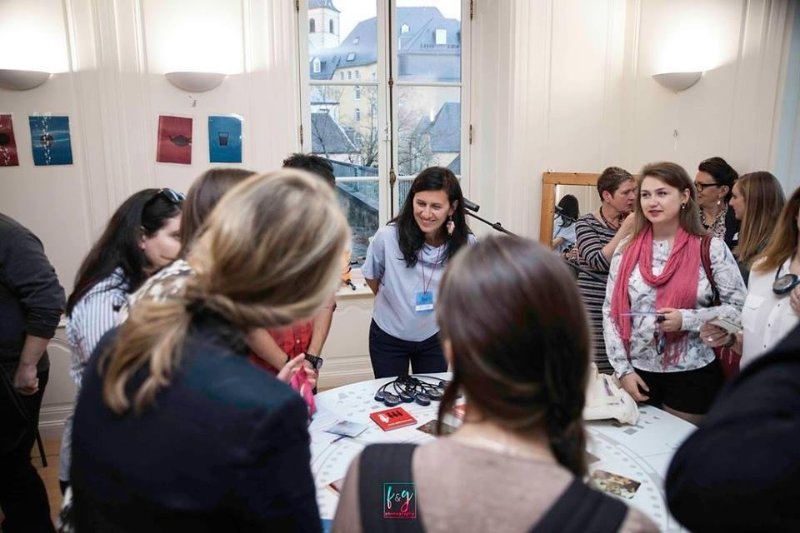 Workshops for newcomers
Recently, I co-designed a workshop on cultural integration for newcomers in the multicultural community of Luxembourg (created by the Just Arrived Ambassadors Club in collaboration with La Ville de Luxembourg and the Department of Family and Integration).
Reinvention lab
I launched the first series of Reinvention Lab: workshops centred on the theme of personal and career reinvention, together with the founder of a "Coaches digital platform".
Lectures & Books
I delivered a lecture on how to integrate cultural diversity awareness into coaching to the Luxembourgish chapter of the International Coaching Federation, ICF.
I wrote for the book "Insights and Interviews from the 2017 FIGT Conference – Families in Global Transition" as part of the Parfitt Pascoe Writing Residency team.
I am connecting Dots
In my forties I've discovered an inner talent: I am a connector. I am on purpose when I lead others to meaningful connections.
I am a connector at Hub Dot events.
Volunteer work for FIGT
I've joined the Families in Global Transition board to launch the first affiliate in Australia.
FIGT is a not for profit organisation and a welcoming forum for globally mobile individuals, families, and those working with them. We promote cross-sector connections for sharing research and developing best practices that support the growth, success and well-being of people crossing cultures around the world.
As a co-chair, I serve the Australian community with monthly meetings.