Webinars and self-led courses 
that will equip you with the tools and confidence 
to move forward in your personal and professional life.
reinvent your life - first steps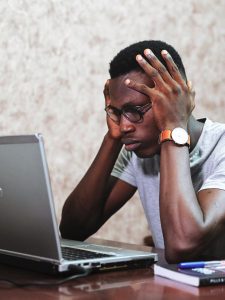 Have you ever dreamed to change your life?
Do you have a side job that is growing and in need of more space?
Are you longing for a more meaningful career?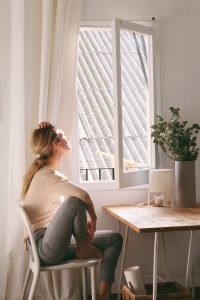 You can decide to be in the DRIVER'S SEAT and start doing just what you long for.
It is never too late to change plans and start living the way you want.
⇒ This could mean changing careers, taking a sabbatical, go back to school.
things don't get better with time, things get better with change
In this FREE webinar you will learn the first steps towards your Reinvention:
How you perceive CHANGE

Your values and your personality 

How to map out the process
Once you sign up for the webinar and your place is confirmed,  you will receive your workbook.
First steps to your Reinvention 2nd March
MELBOURNE SYDNEY 9 AM - NEW YORK 5 PM - RIO 7 PM
Primi passi nella tua Reinvenzione 3rd of March IN ITALIANO
MELBOURNE SYDNEY 8 PM MILAN 10 AM SINGAPORE 5 PM
Reinvention in time of COVID  
From trapped to inspired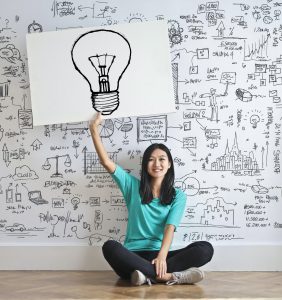 True to our concept of Adapting, I am excited to offer a new online course redesigned to fit in the context of COVID.
The webinar includes activities to work on perspectives with which change is perceived.
The focus then shifts to an assessment of constraints and opportunities these uncertain times have brought us.
You will work on a skill drill and will leave with a project to work on: your personal or professional reinvention roadmap.
Reinvention in time of Covid
reinvention revolution
The program
 

'It is not the strongest of the species that survives, not the most intelligent that survives.

It is the one that is most adaptable to change. Charles Darwin
The Reinvention Revolution is an online program and it is designed to walk you through your own reinvention in three steps. 
What will you learn?
STEP 1  With which lenses you are looking at the verb "reinventing", and if there are limiting beliefs blocking your transformation, how to tackle them.
STEP 2  How your skills and competencies can be repurposed in your new project. We will work on transferable skills.
STEP 3 What puts you in the flow, we will explore creative ways of getting you productive. Then we will kickstart your Reinvention blueprint.
The program is designed to allow you to progress in your reinvention path. It consists of three modules, on three consecutive weeks.
You can choose to join a group program, or do it on your own at your own pace.
Group option:  you will learn from other participants, hear inspiring stories, engage in small groups activities. Homework will be given to progress from week to week. We will be using Zoom platform.
Individual option: every week you will receive your lesson via email, and you can go through it at your own pace. Homework will be given to progress from week to week. We will meet at the end of the three modules for a one on one coaching session for any questions you may have.
NEW DATES COMING SOON for the group program
AVAILABLE IN ITALIAN AND ENGLISH
Sign up for the Individual program or be notified about the new dates ⇓

Universal adaptor
Using interactive and thought-provoking activities you will reflect on your unique way to adapt and function after a move to a new country.
Your Skills to Adapt on the Move: A Universal Adaptor Metaphor
In this course you will learn:
Shifting perspectives on how we see things: you will learn how to focus on opportunities rather than problems.

The two sides of the plug: your needs to feel happy and settled to match the outer world in the new community

The switch: find your unique adaptor and plug it to function!

This course is for you if:
-You are the new in town
-You moved some time ago, but still find it hard to socialize and feel settled
-You tried to attend social gatherings, organized playdates for the kids, went to networking events but haven't quite found your tribe