RIB4S2: From Fashion to Wellbeing after a sabbatic year, with Zoe Baranowski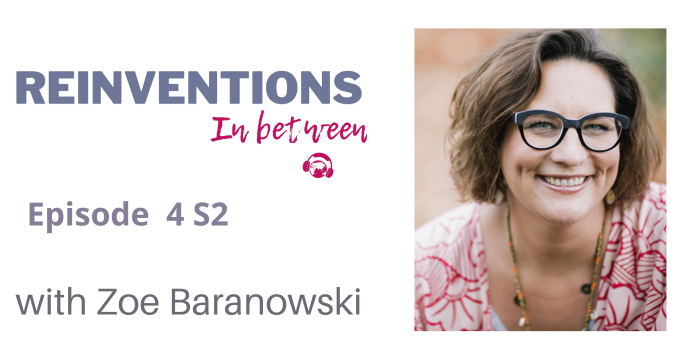 After 20 years as a fabric specialist in the fashion industry, Zoe started feeling unfulfilled in her career and realized her desire to make a difference. She took a year off, dreaming of owning a country hotel, practicing reflexology, and making cheese. Overcoming nightmares and self-doubt, she transitioned into entrepreneurship, emphasizing the importance of perseverance. Zoe's story highlights the power of challenging belief systems and fears, ultimately finding purpose in helping others connect with their inner selves. She became a reflexologist in a growing wellness profession, showing how personal healing can lead to new careers. The episode underscores the importance of self-discovery and embracing change.
TIME STAMPS
[00:20 – 01:15] -Realization and Change
[01:15 – 02:10] – Soul Searching and New Dreams
[02:10 – 03:15] – The Unstoppable Change
[03:15 – 04:25] – Facing Nightmares and Taking the Leap
[04:25 – 05:10] – The Entrepreneurial Journey
[05:10 – 06:10] – Overcoming Belief System and Fear
[06:10 – 07:20] – Zoe's Purpose and Mission
[07:20 – 08:15] – Becoming a Reflexologist
[08:15 – 09:20] – Transformative Journeys
[09:20 – 10:15] – Healing Corporate Burnout
[10:15 – 11:05] – Making Connections and Online Learning
[11:05 – 12:00] – The Wisdom of Reflexology
[12:00 – 13:00] – Where to Find Zoe Baranowski
LISTEN AND YOU WILL LEARN
Zoe Baranowski's Career Background 

Zoe's Journey to Becoming a Reflexologist and Business Owner

Importance of Making a Difference

Zoe's Talents and Techniques  – REPURPOSING SKILLS

Career Change and Personal Growth

Building up on previous competencies: the journey becomes generative
Zoe Baranowsky's Career Background 
Zoe has extensive experience as a fabric specialist, including finding and sourcing fabric, negotiating, and problem-solving.  She worked in the fashion industry with extensive travels for the past 20 years. She came to Australia for her dream job but realized she was unhappy with the company, and felt she could not make any impact. This led her to reflect on her career and take some downtime.
"IT WAS THE REALIZATION THAT I COULD NOT MAKE A DIFFERENCE.
I HAD ALL THIS EXPERIENCE, I COULD SEE A WAY FORWARD, I COULD SEE TRENDS AND YET THE FINAL SAY DIDN'T COME DOWN TO ME, AND IT WAS EXTREMELY STRESSFUL, I WAS PROBABLY CLOSE TO BURNOUT, I WAS WORKING LONG HOURS, FOR SOMETHING I COULDN'T REALLY MAKE A DIFFERENCE.  THE COMPANY I WAS WORKING FOR WASN'T RIGHT FOR ME. I DIDN'T THRIVE IN IT"
Zoe's Journey to Becoming a Reflexologist and Business Owner
Zoe enjoyed receiving reflexology treatments while she was travelling for work. Then decided to study reflexology and massage. This therapeutic journey helped her understand the interaction between the body and emotions.
She was unhappy with her work and decided to take a year off. It became a soul searching journey,
"ALL I WANT TO DO IS OWN AN HOTEL IN THE COUNTRY, DO REFLEXOLOGY AND MAKE CHEESE.
AT THE END OF MY YEAR OFF, I JUST STARTED HAVING NIGHTMARES. IF I AM HAVING NIGHTMARES MEANS IT'S NOT RIGHT"
It is then that she decided to start her own business without worrying too much if it was viable: otherwise, she would have never started.
A piece of wisdom:  "IF YOU THINK ABOUT ALL THE REASONS IT CAN'T WORK YOU WON'T DO IT"
The Importance of Making a Difference
Zoe reflects on the meaning of importance and how it relates to making a difference in people's lives. Zoe shares her realization that she is important because she makes a huge difference to people. Ten years into her new business, she clearly can highlight the value of having a sense of purpose in one's work.
Zoe's Talents and Techniques – REPURPOSING SKILLS
Zoe's past experiences have shaped her approach to reflexology and how she uses her skills to help her clients. Zoe talks about her ability to read nonverbal cues ( learned during business meetings in Hong Kong before mastering the language) and foot readings, and how she incorporates coaching into her sessions. She also explains the benefits of EFT tapping for emotional and physical pain.
Career Change and Personal Growth
Changing careers is not worry-free: Zoe talks about the emotional and practical challenges of transitioning to a new career, including financial struggles and self-doubt. 
It was a slow process: she did go back to fashion work occasionally and kept building her business aside. Then started offering corporate massage and meditation. From there, the path of her new career was paved.
The Entrepreneurial Journey
Transitioning from a corporate career with a team to working alone was a significant shift. It required self-belief, discipline, and tremendous effort. The early stages of entrepreneurship are a trial period to see if the business is viable.
Remember, patience is key. Most businesses take 2 to 5 years to understand if they're viable.
Overcoming Belief System and Fear
The message is clear: We are capable of doing things differently, even if it's scary at first. Belief systems and fear can be roadblocks that need to be overcome.
 Zoe's Purpose and Mission
It took Zoe Baranowski ten years to fully understand her purpose and mission. She is here to help people connect with themselves and discover what they truly want in life. This journey allows for self-awareness and space for personal transformation.
 Becoming a Reflexologist
Zoe's path led her to become a reflexologist, helping people find their voice and their way in the world. The trend of well-being professions has been on the rise as people become more aware of their own well-being.
Transformative Journeys
The pattern we observe is that many people embark on new careers after a healing journey, and in return, they experience significant personal development.
A beautiful sentiment from Zoe: "One of the gifts of this new career has been allowing me to grow and learn without external pressure."
Data on Corporate Burnout
Corporate burnout is on the rise, with a 35% year-on-year increase in corporate or employee jobs. The positive aspect is the growing well-being trend, which seeks to compensate for and heal these wounds.
Making Connections and Online Learning
Our interconnected world allows us to make global connections and access online courses that apply to both practical and not-so-practical subjects.
Don't forget to jump at opportunities; they might lead to transformative changes.
Zoe's advice: "Do something that brings you joy, and the universe will find a way to support you financially."
FIND ZOE ONLINE
To connect with Zoe Baranowski and learn more about her journey and reflexology, visit her on the following platforms:
Website: www.thereflexologystudio.com
Instagram: @thereflexologystudio_
Facebook: The Reflexology Studio Melbourne
Resources and Inspiration
Do you want to brainstorm about your Reinvention idea, or learn how Coaching skills can help you develop your project? 
You can book a free introductory Coaching session here.
Are you curious about Reinvention? Go download my free GUIDE

:

Your first steps 
You will see how easy it is to take your first steps by looking at :
a.How you perceive CHANGE
b.Your values and your personality.
c.What are you ready to put in place tomorrow 
If you are ready to move forward and would like guidance and/or peers to work with: check out the

Reinvention Revolution Program
Support my work
Do you enjoy listening to this podcast show? Leave your review on your favorite app – Apple, Spotify, Google Play
Share Your Thoughts
Connect with me and share your comments!
Or record a voice message below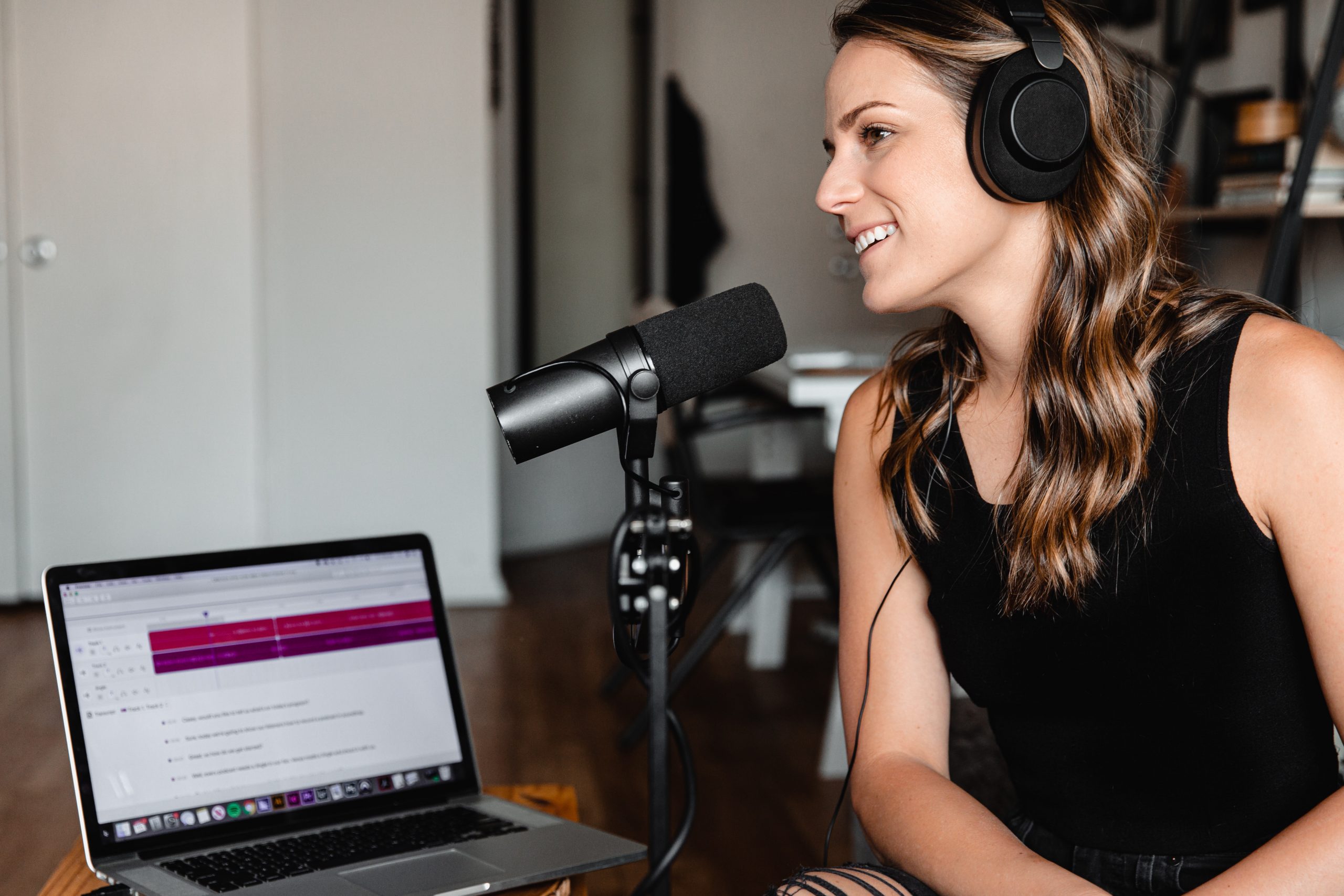 Want to be on the show?
I can't wait to hear your unique story of reinvention, and share it with the community. Listeners will be inspired, will learn and find other people's experiences relatable and encouraging.
Do YOU have a story of Reinvention to tell the world?